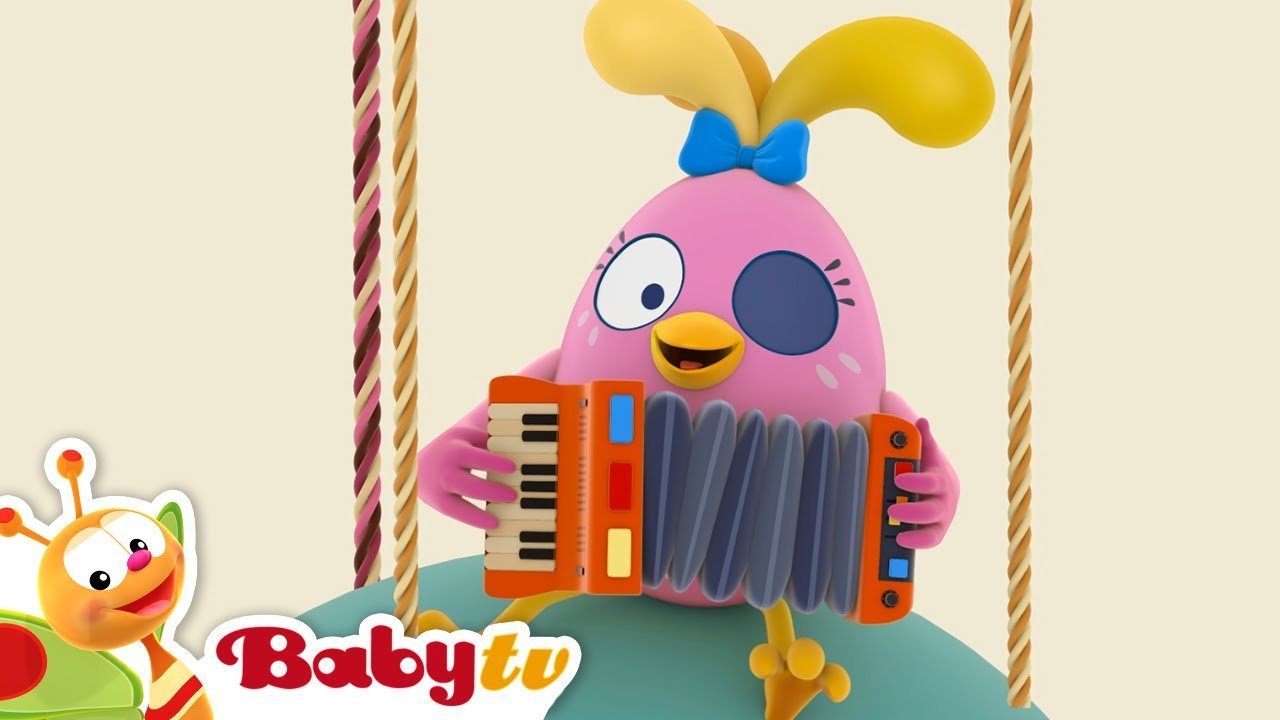 Body Parts Song with The Egg Band 👀 🖐️ 🦵 👃| Nursery Rhymes & Kids Songs 🎵 | Sing & Dance @BabyTV
Can your eyes blink? Can your nose sneeze? Can your hands clap? Sing along and see what your body parts can do!
SUBSCRIBE for more videos every week!
Watch full episodes and songs without adverts on our App!
Download BabyTV App:
iOS:
Android:
To watch BabyTV in your country visit
Lyrics:
MY eyes can blink ,dilly dilly, my eyes can blink
My eye can wink dilly dilly my eye I can wink
My hands can play dilly dilly play hide and seek
Look how they hide, dilly dilly look how they peep
My hands can tap dilly dilly, my hands can tap
My hands can clap dilly dilly, my hands can clap
My legs can walk dilly dilly my legs can kick
My legs can jump, dilly dilly my legs can skip
My ears can hear dilly dilly my ears can hear
When you are far dilly dilly, when you are near
My nose can sniff dilly dilly my nose can sneeze
My nose can smell dilly dilly , flowers or cheese
Flowers or cheese
Here whenever you need us.
The world's leading TV channel made for toddlers (4 & under) and their parents.
Plus, our content is created with experts, so you can trust little ones are in safe hands.
▶️ 
▶️ 
▶️
Visit Us:
WEBSITE:
FACEBOOK:
INSTAGRAM:
TWITTER:
PINTEREST:
#BabyTV #ForKids #KidsVideo #ToddlerTV #KidsCartoon #fullepisode #cartoon #nurseryrhymes #songsforkids #ChildrenSongs #PreschoolSongs #SingAlong #MusicForChildren #KidsMusic #eggband #songsfortoddlers #toddlersongs #bodyparts #bodypartsnameforkids
---
[Music] Foreign [Music] [Music] [Music] My legs [Music] [Music] Thank you Foreign [Music] Cheese Flowers [Music]