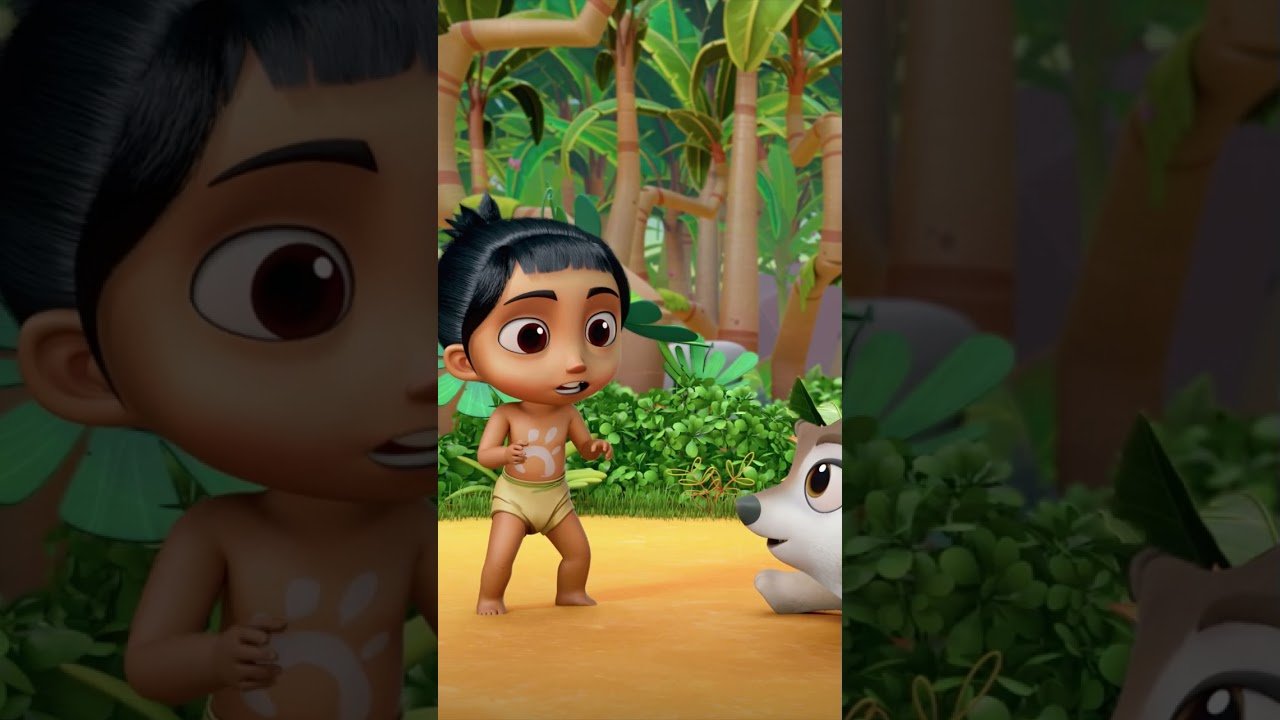 Mowgli and the gang are goofing around! 🤪 Jungle Book, coming soon exclusively on BabyTV #shorts
Join Mowgli, Leela, and Gray's adventures in Baloo's forest school! Jungle Book starts November 20th only on BabyTV Channel!
SUBSCRIBE for more videos every week!
Watch full episodes and songs without adverts on our App!
Download BabyTV App:
iOS:
Android:
To watch BabyTV in your country visit
Here whenever you need us.
The world's leading TV channel made for toddlers (4 & under) and their parents.
Plus, our content is created with experts, so you can trust little ones are in safe hands.
Visit Us:
WEBSITE:
FACEBOOK:
INSTAGRAM:
TWITTER:
PINTEREST:
#BabyTV #ForKids #KidsVideo #ToddlerTV #KidsCartoon #cartoon #nurseryrhymes #songsforkids #ChildrenSongs #PreschoolSongs #SingAlong #MusicForChildren #KidsMusic #junglebook #shorts #shortskids #babytvshorts
---
You can't climb that high mowgly I'll go I've Got Claws I'll help too got to beat The [Music] Rain the tree is so slippery Uh-oh Huh almost got It a little Higher I'm [Applause] Flying [Music] Hm