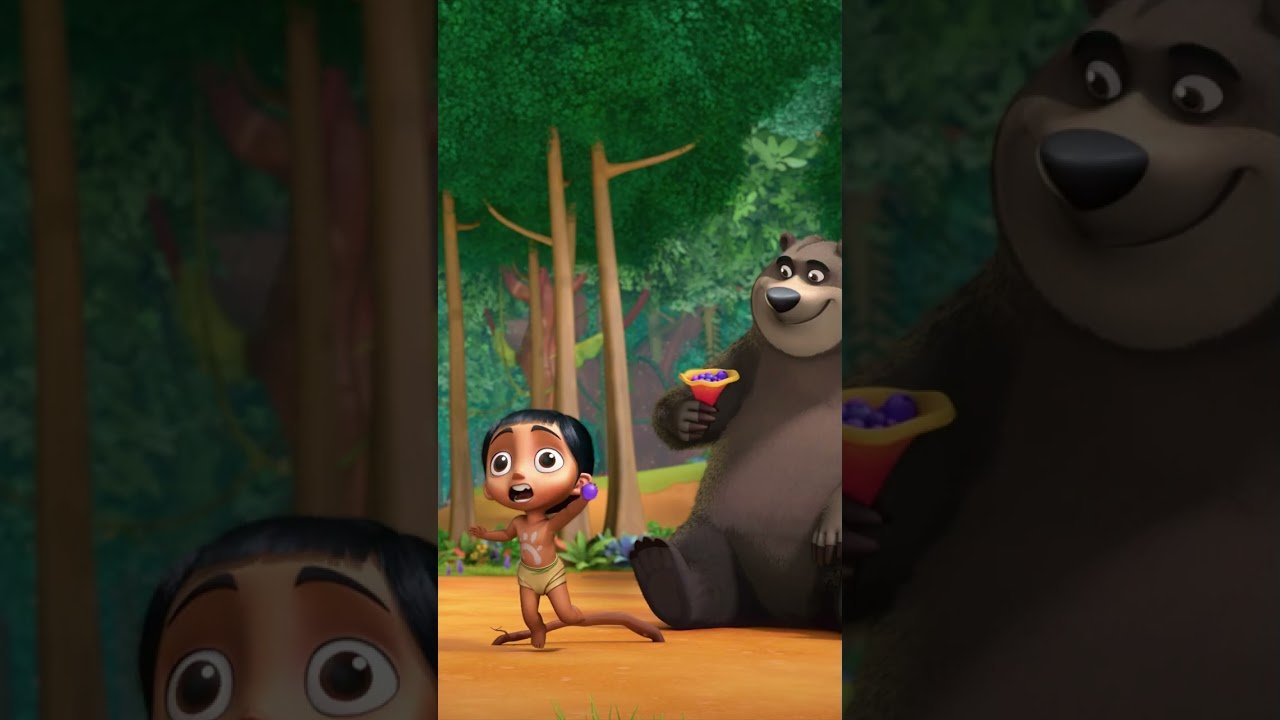 Shake It Shake It, It's The Honeyberry Dance!💃 Jungle Book🌿🐻 Starts November 20th only on BabyTV
Follow the adventures of Mowgli and his loyal wolf-pups, Leela and Gray. As they embark on a journey of self-discovery, independence, and personal growth!
SUBSCRIBE for more videos every week!
Watch full episodes and songs without adverts on our App!
Download BabyTV App:
iOS:
Android:
To watch BabyTV in your country visit
Here whenever you need us.
The world's leading TV channel made for toddlers (4 & under) and their parents.
Plus, our content is created with experts, so you can trust little ones are in safe hands.
Visit Us:
WEBSITE:
FACEBOOK:
INSTAGRAM:
TWITTER:
PINTEREST:
#BabyTV #ForKids #KidsVideo #ToddlerTV #KidsCartoon #cartoon #nurseryrhymes #songsforkids #ChildrenSongs #PreschoolSongs #SingAlong #MusicForChildren #KidsMusic #junglebook #shorts #shortskids #babytvshorts
---
Today you're going to learn how to move In the jungle without anyone seeing you It's an important lesson mowgly Leela And gray cuz you never want to draw Attention to yourself oh Leela gray blue Want to see my honey berry dance shake a Shake shake shake it's my honey berry Dance shake shake shake shake it's my Honeyberry Dance I think I see it me too really It's in there I got It why is it Moving almost got it gray are you Pulling the two too wo