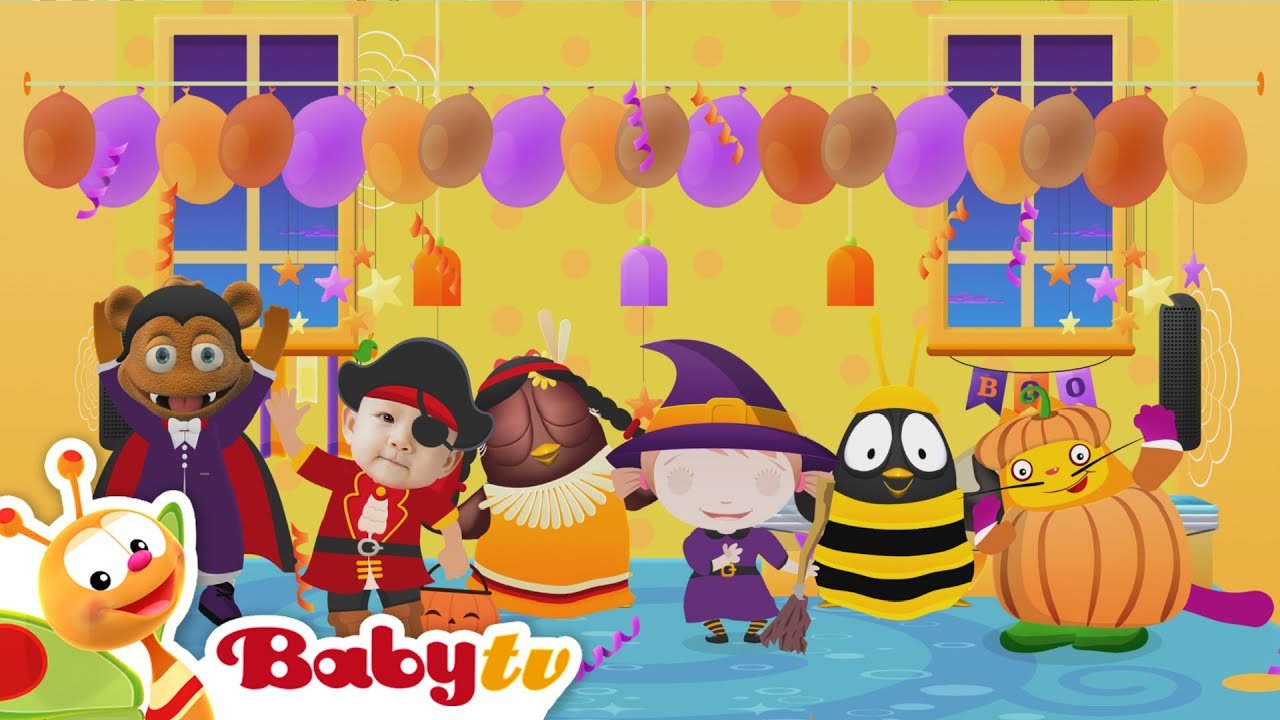 Trick or Treat 🍭 with BabyTV's Friends 👻 Halloween Specials @BabyTV
It's time to get dressed up and go trick or treating with all your friends. What better way to end the evening than with a Halloween party!
📺 Don't miss out on the Halloween magic! Tune in to our channel and app more Halloween episodes and make this holiday a memorable one for your family.
SUBSCRIBE for more videos every week!
More from BabyTV:
https://www.youtube.com/watch?v=iuLPnXYFzs8&list=PLakLrQJOovvkpIVJmfFUEGzX3huDL8oY4&index=12
https://www.youtube.com/watch?v=eUm-CJZSCHw&list=PLakLrQJOovvnbg2APRp4IVv_orjNhnldM&index=2
https://www.youtube.com/watch?v=IBaXy-t935E&list=PLakLrQJOovvkpIVJmfFUEGzX3huDL8oY4&index=17
Watch full episodes and songs without adverts on our App!
Download BabyTV App:
iOS:
Android:
To watch BabyTV in your country visit
Here whenever you need us.
The world's leading TV channel made for toddlers (4 & under) and their parents.
Plus, our content is created with experts, so you can trust little ones are in safe hands.
Visit Us:
WEBSITE:
FACEBOOK:
INSTAGRAM:
TWITTER:
PINTEREST:
#BabyTV #ForKids #KidsVideo #ToddlerTV #KidsCartoon #fullepisode #cartoon #nurseryrhymes #songsforkids #ChildrenSongs #PreschoolSongs #SingAlong #MusicForChildren #KidsMusic #HalloweenForKids #halloween2023 #halloween #spookyadventures #trickortreating #AdorableHalloween
---
[Music] Foreign [Music] [Applause] [Music] Thank you [Music] [Music] Foreign [Music] [Music] [Music] Thank you Baby [Music]