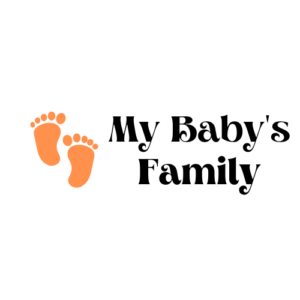 My Baby's Family
Welcome to the world of My Baby's Family.  We are now publishing Kids Books on Amazon Direct under the byline BeachcomberPress,  available are hundreds of Children's books from Toddlers Coloring to Beginners Math for  preschoolers.   Published by us on Amazon these Children's books are available day and night for your convenience. Choose from hundreds of subjects for all ages, Baby's to Teens.  We continue to add a variety of subjects for kids every week, these books are designed for your children's education. Please check out our Authors page here for all our published books.
Our Published Books on Amazon for Kids
We will also continue to carry other Children's products but our main goal is to continue to move into the Children's book publishing business.
For as long as people have been bringing children into this world, parents have been looking for the perfect products for them. Through this quest, a variety of products have evolved, providing your precious baby with everything they need to grow up safe and sound.
Introduce your baby to a world of childhood comfort by shopping our cutting-edge collection of high-end baby gear and fun accessories. Choose from luxury car seats, ergonomically designed strollers, and state-of –the- art toys that inspire your child's creativity.
My Baby's Family is the complete resource for all of your baby's needs. We offer a wide range of products such as strollers, car seats, baby cribs, and more. Shop online or in our retail stores today!
My Baby's Family offers only the very best in baby gear and today parents have access to the latest innovations thanks to the availability of online stores. Selection is good, prices are affordable and most importantly, parents have a place where they can shop with confidence. Shop thousands of products from the world's leading baby brands including a variety of baby gear and baby care products, including strollers, car seats, stroller accessories, cribs, car seats, and more from top brands like Chicco, Peg Perego, Maclaren, Graco and many more. Whether you are shopping for a brand new baby or for family gifts for your own little ones.
There is a child car seat or stroller for every stage of your life. Whether you need something to protect the baby, help your toddler learn and grow, or turn you into a hero as you take out the trash, we have the perfect product for your lifestyle.
Whether you are a new parent, or are about to experience the joys of parenting for the first time, it can be quite overwhelming to think about all of the different things you will need. It seems like a daunting task at best. And truth be told, there is certainly A LOT of stuff out there.
My Baby's Family.com is a trusted baby product authority and provides helpful information how to choose the right car seat and stroller along with a wide variety of products for babies and parents.