10 Best Costco Baby Strollers
Your 10 Costco Baby Stroller Options
Costco is a well-known name across the world, and for very good reason. It is a wholesale corporation which operates an entire international chain of membership warehouses, carrying quality, brand name merchandise at substantially lower prices that you would typically find at other, conventional wholesale or retail sources.




As well, their warehouses overall, present one of the largest and most exclusive product category selections and this is not only in terms of North America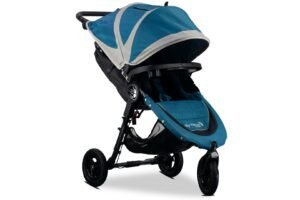 in particular, but the world, which is obviously quite a feat. Their available offerings include categories such as: groceries, candy, appliances, television and media, automotive supplies, tires, toys, hardware, sporting goods, jewelry, watches, cameras, books, housewares, apparel, tobacco, furniture, office supplies, office equipment, and much more.
Costco Baby Stroller Options
Costco even offers baby strollers, and there are a few of the Costco baby stroller options in particular which are worth learning more about. The first is the Spirit Travel System Costco baby stroller option, which includes a stroller, a car seat and a non-adjustable base. It offers a number of different convenience features as well, such as a multiple-recline position seat, parent and child
assist trays and a large storage basket.
Some other special features that it offers includes: one-hand center fold that allows the parent to be able to collapse the stroller easy, infinite-position reclining seat which allows baby to sit up or recline, a 3-point restraint harness system, a patented front snack tray with a cup holder, self locking feature which keeps the stroller locked for safety purposes, front comfort ride shocks, and a basket that you can use for storing blankets and other items of baby's.
Another of the best Costco baby stroller options that you have is the Costco Turnabout Tandem double stroller, which is great if you have more than one child. This Costco baby stroller also offers a number of great features, including: reversible front seat for two-way seating option, convenient one-hand fold, two-position front reclining seat, three-position rear reclining seat including a full recline for newborns, a removable front snack tray that even offers a juice box holder, and an oversized storage basket so that you can bring along everything that you need for you and the children for the day.
It is easy to see that you have plenty of choice when it comes to Costco strollers, and so if you are expecting a baby soon or even
if you already have some, then you are definitely going to want to consider going with the Costco Company next time you need a stroller.
We have all heard of the Costco company name before, but it is quite surprising to find out actually just how few people know that they offer strollers. They offer quite a few different strollers in fact, strollers which are high quality, durable and incredibly affordable. So, if you are expecting a little one or already have one or more children at home, then you are definitely going to want to learn about the options that you have when it comes to Costco strollers.
The Various Costco Stroller Options
One of the best Costco stroller options is the Costco double stroller, which is perfect if you have more than one child, and it collapses easily, has incredibly large sun canopies so that both the children riding in it can have great views while they are moving, both seats recline with the back one reclining all the way back to a laying down position so it can be used for newborns, and they can even be turned to face each other so that the children are facing another while you are strolling them.
A second best Costco stroller option is the Costco umbrella stroller, which is a much smaller and more versatile and easy to manage stroller. This is a great option if you are just taking a quick walk to the store or around the block, and it offers an incredibly lightweight frame with a compact fold, and front swivel wheels for better maneuverability.
There is also a smooth-ride front, 2 easily accessible rear foot brakes, foam-grip handles for better comfort for you, a mesh parent organizer so you can store everything in there that you are going to need for you and baby for the day, and a rounded canopy with a child-view window so that your little one can have a view of all the wonderful sights while you are strolling with them.
Yet another fabulous Costco stroller option is a simple upgrade on the previously mentioned umbrella stroller, as this one is the double umbrella stroller.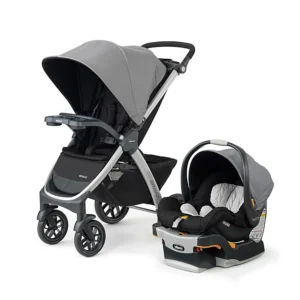 This means that al of the fabulous features that are offered with the single umbrella stroller still remain, only there are two seats so you can fit both your children in the stroller and walk them at the same time.
Costco is definitely a great company in terms of all products, and the same goes for the various different stroller options that they have to offer.
When it comes to finding the best infant stroller for your newborn, the multitude of options that are available these days can be really overwhelming. However, there are definitely those few infant stroller options in particular which can easily be considered as being more worthwhile than the others, and so it is obviously these that you are going to want to make your decision be between.
Your Best Infant Stroller Options
One of the best options that you have when it comes to an infant stroller is the Costco stroller, which features a sturdy, aeronautical-quality aluminum frame, a five point harness for maximum safety, and which was specifically designed and created to be light, stylish and durable.
This stroller also boasts foot-operated parking brakes,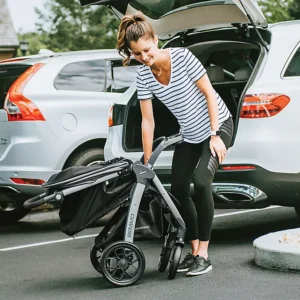 a carry handle for easy portability, ergonomically foam insulated handles and lockable front swivel wheels. Other fabulous features that this stroller offers includes: one-hand compact umbrella fold, foot-operated parking brakes, carry handle, a handy mesh shopping basket, four position reclining seat, adjustable leg rest, height adjustable shoulder harness, and a rain cover.
Another great infant stroller option is the Costco stroller, which is incredibly lightweight and yet at the same time packed to the brim with wonderful and convenient features, and it is actually considered as being the modern workhorse of strollers. It features a five point harness, one hand fold up and multiple-seat positioning, and it is truly unlike any other stroller that you have ever seen before.
Yet another great option, again by Costco, is the Volo stroller, which considered as being superbly compact for life on the go, which is exactly what you live with a newborn, and it is safe and sturdy enough to hold not only baby but all of baby's stuff and as well all of your various other needs for the day. It offers a removable and washable seat, making it extremely easy to clean and keep harmful bacteria away from your little on.
Some of the other advantages it offers are: a sturdy and aeronautical-quality aluminum frame, a 5-point safety harness for maximum security, a one-hand compact umbrella fold, a carry handle for easy portability, ergonomically optimized foam insulated handles for more comfort, a handy mesh shopping basket, a breathable mesh set and a rain cover so that you can keep baby dry if it happens to start raining while you are out one day.
At least you can rest assured in knowing that you have plenty of great options when it comes to strollers for your baby, and by taking a bit of time and putting a bit of effort into the process overall, you will be able to find the perfect stroller for your baby and you.