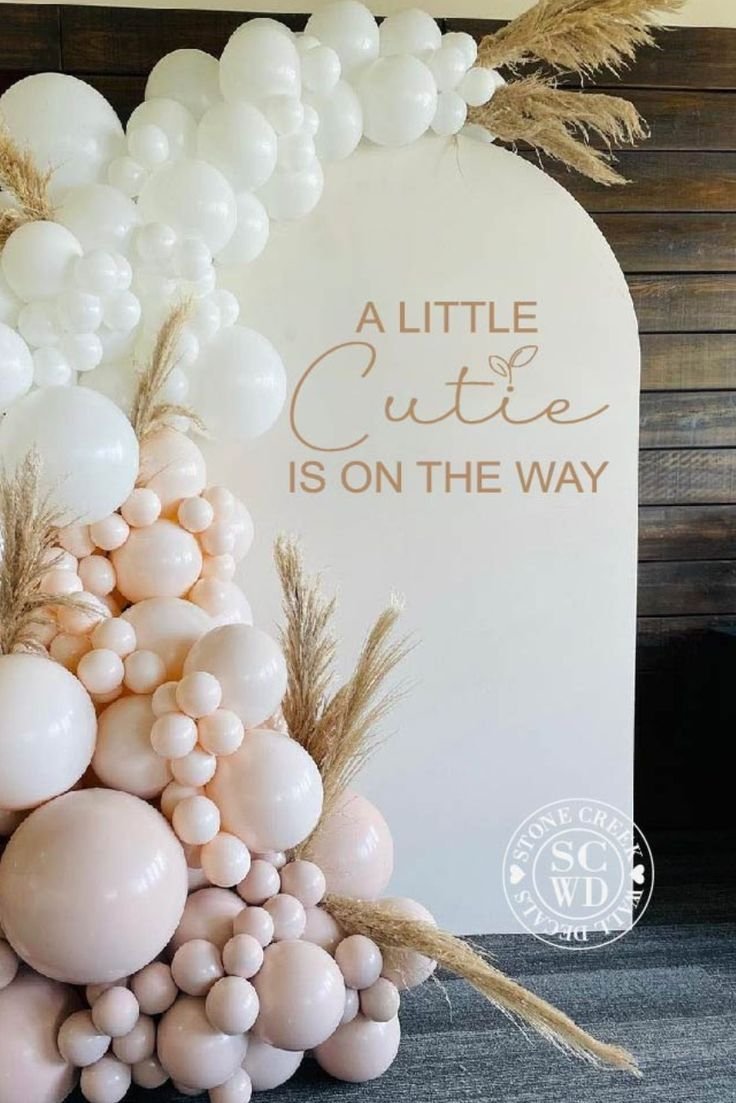 Congratulations! You or someone you love is expecting a new bundle of joy. And what better way to celebrate than with a baby shower! A baby shower is a fun and exciting way to welcome a new baby into the world and show the expectant mother that she is loved and supported. If you are planning a baby shower, but you are not sure where to start, don't worry! In this article, we'll give you some fantastic baby shower ideas that will make your event a memorable one.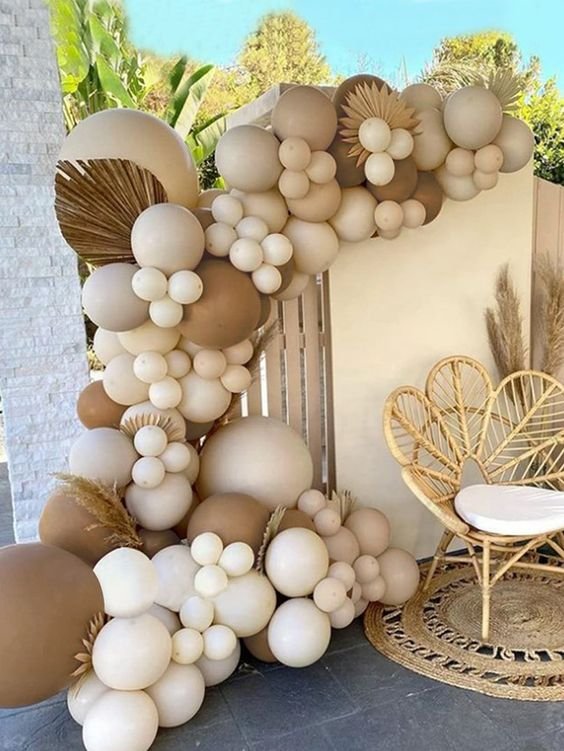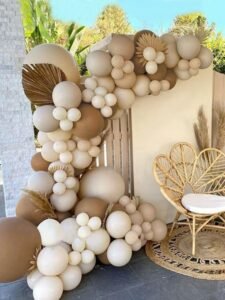 The first step in planning a baby shower is to pick a theme. A theme will help you create a cohesive look and feel for the party, and it will also help you choose decorations, games, and food. Some popular baby shower themes include "storybook," "nautical," "jungle," and "princess." However, feel free to get creative and come up with a unique theme that reflects the expectant mother's personality or interests.
Once you have a theme, it's time to send out invitations. You can either create your invitations or purchase pre-made ones online or at a party store. Be sure to include all the necessary information, such as the date, time, location, and RSVP details. You can also add some fun details, such as the theme or a cute baby quote.
When it comes to decorations, the sky's the limit. You can create a beautiful backdrop using balloons, streamers, and banners that match your theme. You can also set up a table with a diaper cake as a centerpiece, or create a candy buffet with sweets that match your color scheme.
No baby shower is complete without games. Some classic baby shower games include "guess the baby food," "baby bingo," and "guess the mother's belly size." You can also create a onesie decorating station where guests can decorate onesies with fabric markers or paint.
When it comes to food, you can go with a brunch or a dessert party, depending on the time of day. For a brunch, you can serve egg dishes, fruit, and pastries. For a dessert party, you can serve cupcakes, cookies, and candy. Be sure to have some non-alcoholic drinks available, such as sparkling water or fruit juice.
One of the highlights of a baby shower is opening gifts. You can either have guests bring their gifts to the shower, or you can ask them to ship them directly to the expectant mother. Be sure to have a designated area for gifts, and have someone available to help the mother-to-be carry them to her car.
If you can't have an in-person baby shower, don't worry! You can still have a virtual baby shower.  Send out invitations and create a theme, just like you would for an in-person shower. You can also have games and even open gifts online.
Planning a baby shower can be a lot of fun, but it can also be overwhelming. However, by following these baby shower ideas, you can create a memorable event that the expectant mother will cherish for years to come. Remember to have fun, be creative, and enjoy the celebration of new life!
With so many options to choose from, it can be challenging to pick the perfect one. But don't worry! In this article, we will share with you the best baby shower themes for 2023 to help you create a beautiful and memorable event.
Gender reveal parties are becoming more and more popular, and they make for an exciting baby shower theme. Guests can guess the baby's gender by casting their vote on a board or by wearing a color that represents their prediction. Once it's time to reveal the gender, you can pop a balloon filled with confetti, cut a cake with the gender color inside, or open a box filled with balloons.
If you're looking for a more relaxed and bohemian vibe, consider a Bohemian theme. You can use earthy tones, natural materials like rattan or bamboo, and add dreamcatchers or feather decorations. For the food, you can serve organic and plant-based options, such as fruits, nuts, and hummus dips.
A floral theme is timeless and elegant. You can decorate with fresh flowers or floral patterns and use pastel colors like pink, lavender, or baby blue. For the food, you can serve tea sandwiches, fruit skewers, and floral-inspired cakes or cupcakes.
An animal-themed baby shower is perfect for animal lovers or those who are planning a nursery with a wildlife or jungle theme. You can use animal prints, plush toys, and decorations inspired by lions, elephants, giraffes, or monkeys. For the food, you can serve animal-shaped cookies or cupcakes.
Twinkle, Twinkle Little Star
A Twinkle, Twinkle Little Star theme is perfect for a nighttime baby shower. You can use star-shaped decorations, silver or gold glitter, and a color scheme of navy blue and white. For the food, you can serve star-shaped sandwiches, cupcakes with edible glitter, and moon and star-shaped cookies.
A mermaid-themed baby shower is perfect for those who love the ocean or are planning an under-the-sea nursery. You can use shades of blue, green, and purple, and add seashells, starfish, or mermaid tail decorations. For the food, you can serve seafood appetizers, blue punch, and mermaid tail cookies.
If you're looking for a more casual and laid-back theme, consider a Baby Q. This theme is perfect for a backyard barbecue or a co-ed shower. You can decorate with a grill or barbecue-themed decorations, and for the food, you can serve burgers, hot dogs, and BBQ ribs.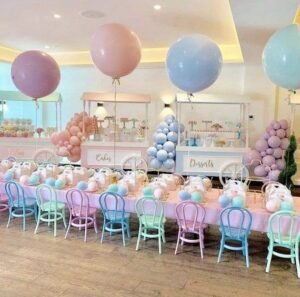 These are the best baby shower themes for 2023 that will make your event a memorable one. Whether you prefer a gender reveal, bohemian, floral, animal kingdom, Twinkle Twinkle Little Star, mermaid, or Baby Q theme, there's something for everyone. Don't be afraid to get creative and personalize the theme to reflect the mother-to-be's interests or personality. Remember, the most important thing is to have fun and celebrate the arrival of a new life!
FREE Downloads
Over 50 How To Parenting Books
Time Saving – Comprehensive – Empowering
Practical Tips – Positive Parenting
Reliable Advice by Experts