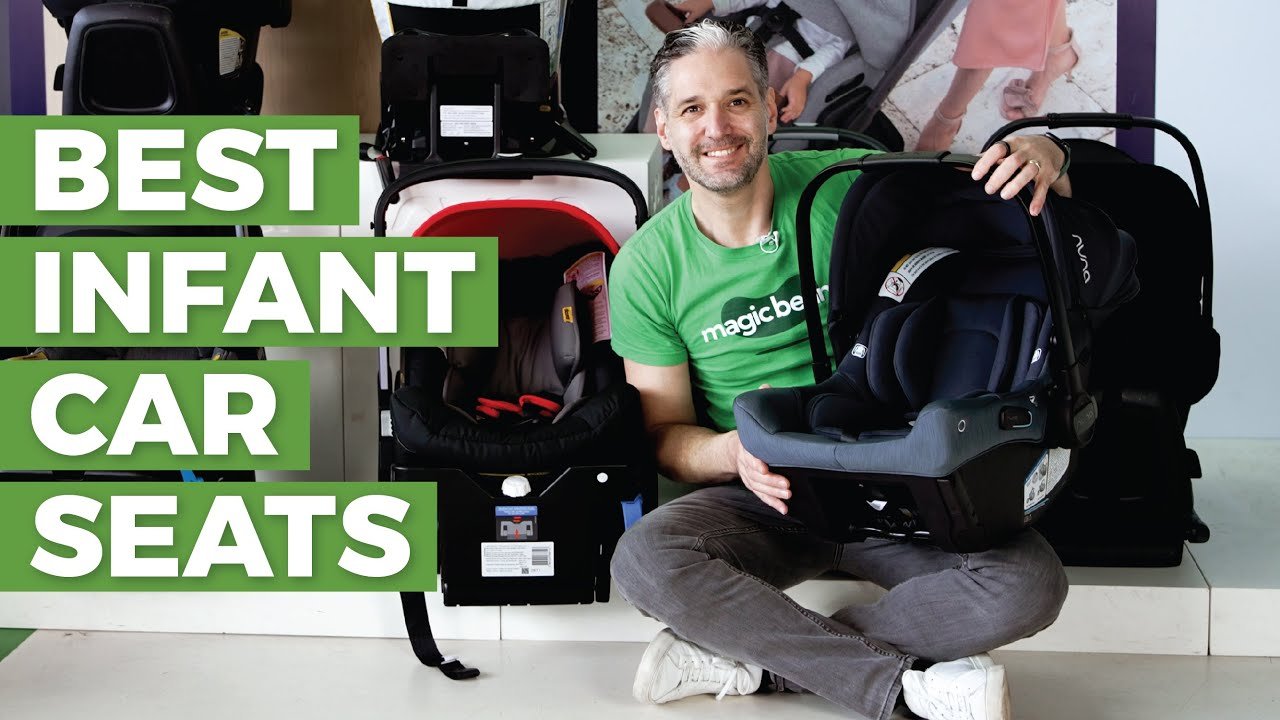 Best Infant Car Seat 2023 | Nuna, Orbit Baby, Clek, Doona, UPPAbaby, Bugaboo| Magic Beans Review
Our 2023 infant car seat review is finally here! We know shopping for the perfect infant car seat can be an intimidating task, Eli is here to help! In this video, Eli compares the best infant car seats of 2023, including the Bugaboo Turtle Air by Nuna, Clek Liing, Doona infant car seat/stroller, Orbit Baby G5 infant car seat, Peg Pergo Primo Viaggio 4/35 Lounge, Nuna Pipa Lite Rx, Nuna Pipa Urbn, Uppababy Mesa V2 and Uppababy Mesa Max. What does it take to make this list? All of these seats are built with impressive safety features and offer an easy installation process.
Shop infant car seats at mbeans.com and don't forget to watch our full reviews!
Bugaboo:
Turtle Air: https://www.mbeans.com/products/bugaboo-turtle-air-carseat-base-by-nuna
Full review: https://www.youtube.com/watch?v=4L9psPVebBY&t=13s
Clek:
Liing: https://www.mbeans.com/products/clek-liing-infant-car-seat-2020
Full review: https://www.youtube.com/watch?v=PgTe5ZEvXuw
Doona:
Doona infant car seat/stroller: https://www.mbeans.com/products/doona-infant-car-seat-stroller-2022-2023
Full review: https://www.youtube.com/watch?v=ugAzkiYaz7c
Orbit Baby:
G5 infant car seat: https://www.mbeans.com/products/orbit-baby-g5-infant-car-seat
Full review: https://www.youtube.com/watch?v=VHwqcVrzyKw
Peg Perego:
Primo Viaggio 4/35 Lounge Infant Car Seat: https://www.mbeans.com/products/pv-4-35-lounge-infant-carseat
Full Review: https://www.youtube.com/watch?v=gU8V221md8E
Nuna:
Pipa Lite rx: https://www.mbeans.com/products/nuna-pipa-lite-rx-infant-car-seat
Full review: https://www.youtube.com/watch?v=B8uiAUBM1dc&t=1s
Pipa Urbn (travel system): https://www.mbeans.com/products/nuna-trvl-stroller-and-pipa-urbn-car-seat-travel-system-2023
Full review: https://www.youtube.com/watch?v=NU3jHjigVEI
Uppababy:
Mesa V2: https://www.mbeans.com/products/uppababy-mesa-v2-infant-car-seat-2022
Full review: https://www.youtube.com/watch?v=BWGlEcZTI20&t=48s
Mesa Max: https://www.mbeans.com/products/uppababy-mesa-max-infant-car-seat-2022-2023
Full Review: https://www.youtube.com/watch?v=dupbHH79fxY&t=7s
Uppababy stroller full review: https://www.youtube.com/watch?v=WwPOst9P5wA
Any questions? Comment below or reach out to our experts! We'll match you with the perfect baby gear for your family and lifestyle. Give us a ring at 617-383-8259, email us at questions@mbeans.com, submit your questions to https://www.mbeans.com/questions, or book a virtual consultation at https://www.mbeans.com/consultations
✅Follow us on Instagram: https://www.instagram.com/mbeansdotcom/​
✅Like us on Facebook: https://www.facebook.com/magicbeans
MAGIC BEANS
Musicbed SyncID:
MB01ESDOS3BLHIB
---