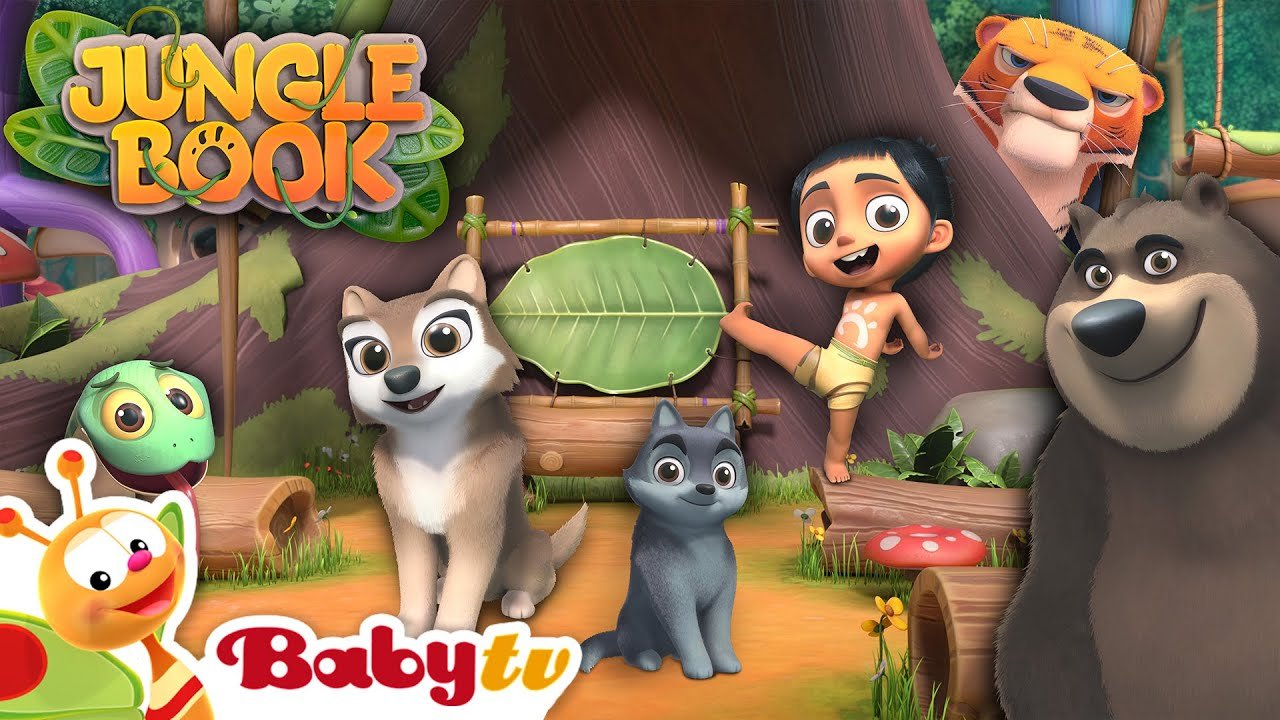 Jungle Book 🌿🐍🐻 Brand-new Show Starts November 20th only on @BabyTV
The series follows Baloo's forest school and its students – Mowgli, and the wolf-pups Leela and Gray; empowering them to become independent, discover their strengths, and overcome their weaknesses.
SUBSCRIBE for more videos every week!
More from BabyTV:
https://www.youtube.com/watch?v=kSSQwoLsMNo&list=PLakLrQJOovvnaIFYcmtDGf5zTngEmy2Ss&index=2
https://www.youtube.com/watch?v=m2lTmkkhtlQ&list=PLakLrQJOovvkG8Aeq9uvn9KD7GBx-MWRV
https://www.youtube.com/watch?v=VL7LOtaSBTo&list=PLakLrQJOovvkpIVJmfFUEGzX3huDL8oY4
Watch full episodes and songs without adverts on our App!
Download BabyTV App:
iOS:
Android:
To watch BabyTV in your country visit
Here whenever you need us.
The world's leading TV channel made for toddlers (4 & under) and their parents.
Plus, our content is created with experts, so you can trust little ones are in safe hands.
Visit Us:
WEBSITE:
FACEBOOK:
INSTAGRAM:
TWITTER:
PINTEREST:
#BabyTV #ForKids #KidsVideo #ToddlerTV #KidsCartoon #cartoon #nurseryrhymes #songsforkids #ChildrenSongs #PreschoolSongs #SingAlong #MusicForChildren #KidsMusic #junglebook
---
Hello and welcome to our jungle The Jungle Book is here there will be Dancing Joking and of course Magic there will be No fun The Jungle Book the best series For little Adventurers this is Fun coming up on baby TV [Music] Baby T