Nursery Decorating Tips for Rentals
Nursery Decorating Tips for Rentals
Expecting a new arrival and live in a rental home can be a challenge when it comes to decorating the nursery. However, with a few simple tips and tricks, you can create a beautiful and functional space for your baby without damaging the walls or incurring the wrath of your landlord.
Use Removable Wall Decals
   Wall decals are a great way to add color and character to a nursery without causing any permanent damage to       the walls. Look for decals that are specifically designed for renters, such as those that are removable and             repositionable.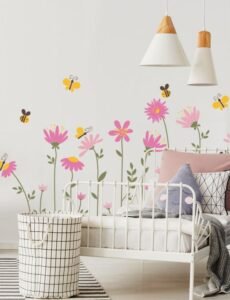 Source < pinknbluebaby.com >
Invest in Furniture that Can Grow with Your Child
    When decorating a nursery in a rental, it is important to choose furniture that can grow with your child. A            convertible crib that transforms into a toddler bed is a great choice, as is a changing table that can be used as        a dresser later on.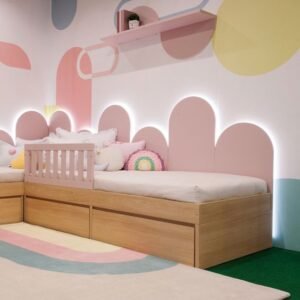 Source < bililababy.com.br >
    Make the most of wall space by hanging shelves, hooks, and organizers to store toys, books, and other                  essentials. This will not only help keep the room organized, but it will also allow you to decorate without              having to worry about damaging the walls.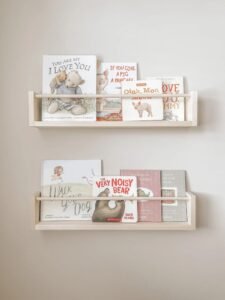 Source < etsy >
Use Area Rugs to Define Space
     Area rugs are a great way to add color and texture to a nursery while also defining space. They are also easy to remove or replace when it's time to move out.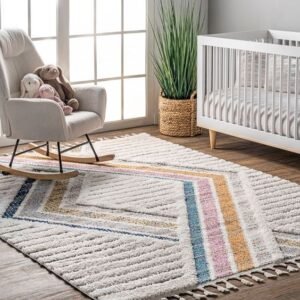 Source < rugsusa.com >
Lighting is an important aspect of any room, and the nursery is no exception. Invest in a good quality floor lamp or hanging pendant to provide a warm, cozy glow for your baby's room.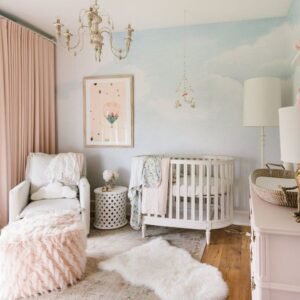 Source < shop.projectnursery.com >
personalize the space by adding family photos, art, and other sentimental items. This will help create a warm and inviting atmosphere that your baby will love.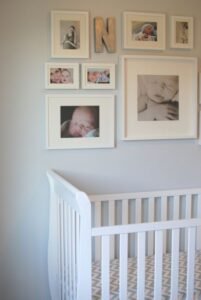 Source <  pinterest >
    For Baby's safety, do not hang or drape any fabric (even gauzy or light) above or near the crib or sleep space.      But in another corner or along a wall set up for reading, playtime, or changing, a sweeping canopy brings            whimsy and beauty into a room that cannot be painted or papered.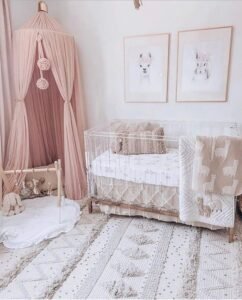 Source < kidsinteriors.com >
          In conclusion, with a little creativity and some smart decorating choices, you can create a beautiful and functional nursery for your new arrival, even if you live in a rental home. By following these tips, you can enjoy a stylish and cozy space that will grow with your baby, without incurring the wrath of your landlord.
FREE Downloads
Over 50 How To Parenting Books
Time Saving – Comprehensive – Empowering
Practical Tips – Positive Parenting
Reliable Advice by Experts