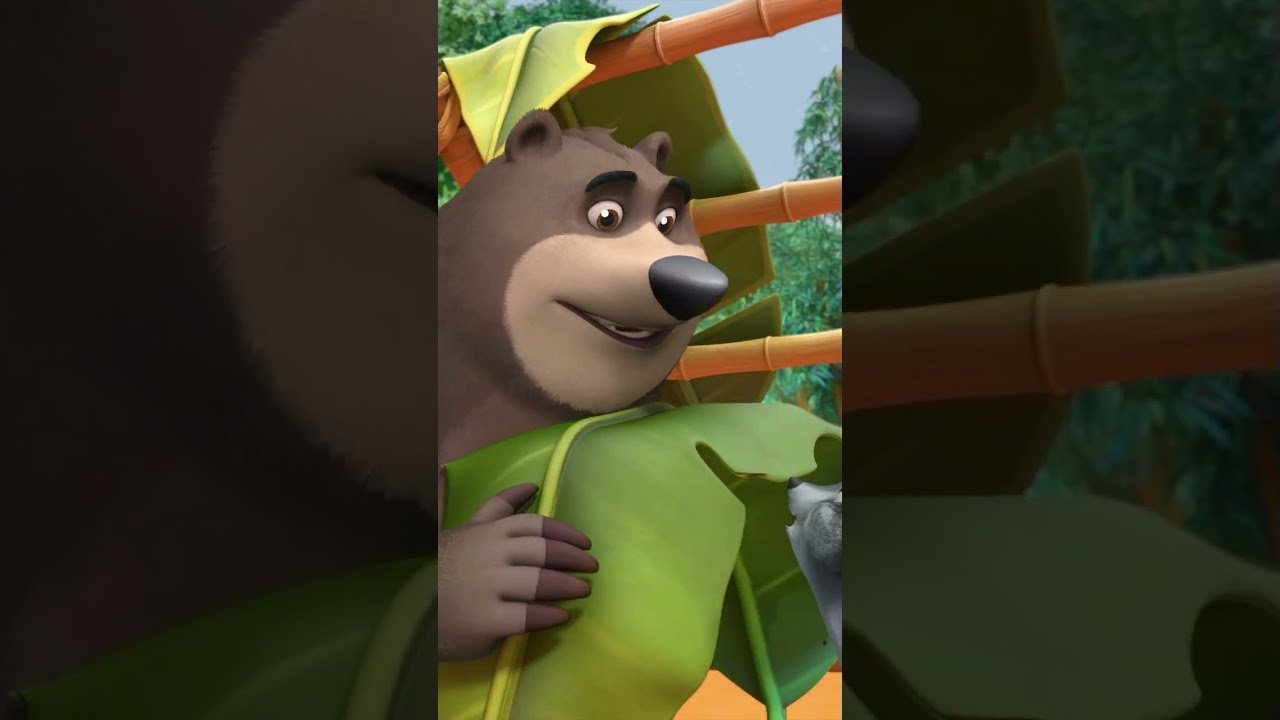 Sing and Dance with the Jungle Book 🌿🐻 coming soon exclusively on BabyTV!
Sing, dance, bounce, and wiggle with Mowgli and his gang!
SUBSCRIBE for more videos every week!
Watch full episodes and songs without adverts on our App!
Download BabyTV App:
iOS:
Android:
To watch BabyTV in your country visit
Here whenever you need us.
The world's leading TV channel made for toddlers (4 & under) and their parents.
Plus, our content is created with experts, so you can trust little ones are in safe hands.
Visit Us:
WEBSITE:
FACEBOOK:
INSTAGRAM:
TWITTER:
PINTEREST:
#BabyTV #ForKids #KidsVideo #ToddlerTV #KidsCartoon #cartoon #nurseryrhymes #songsforkids #ChildrenSongs #PreschoolSongs #SingAlong #MusicForChildren #KidsMusic #junglebook #shorts #shortskids #babytvshorts
---
[Music] This is our spinning song We like to Spin like this we bounce and we wiggle And we do a little twist this is how we Spin until our spin is done we bounce Wiggle twist oh spinning so much Fun let's build a shelter with the Leaves we found make a roof and walls Before the rain comes down let's build a Shelter with the leaves we found roof And walls before the rain comes down Let's hurry let's build let's make our Shelter quick the rain's are coming and It ain't going to quit let's hurry let's Build let's make our shelter quick the Rains are coming and it ain't going Toit okay everybody under what do you Know we're dry